Thalia Al Aire Libre/Free OUTDOORS* INDOORS Festival is a series of concerts of Spanish and Latin American music and dance reflecting the diverse cultural roots of the Queens Hispanic community.
The performances are FREE of charge.
*Because of renovations in our park, this year's performances will take place for FREE inside the Theatre starting Sunday May 28, until Sunday June 25.
The free Festival expands on Thalia's mission by taking its shows out into the neighborhood where the performances are literally open to all. It brings together people of all ages and backgrounds for a joyful, positive experience of Hispanic culture; provides a cultural link and a warm welcome for local Hispanic immigrants; and offers a fun, informal introduction to our theatre. Thalia chooses to highlight its most accessible shows in the universal languages of music and dance.
Thalia understands the powerful importance of festivals like these to break down walls between communities and bring them together in a celebration of the beauty of their cultural differences.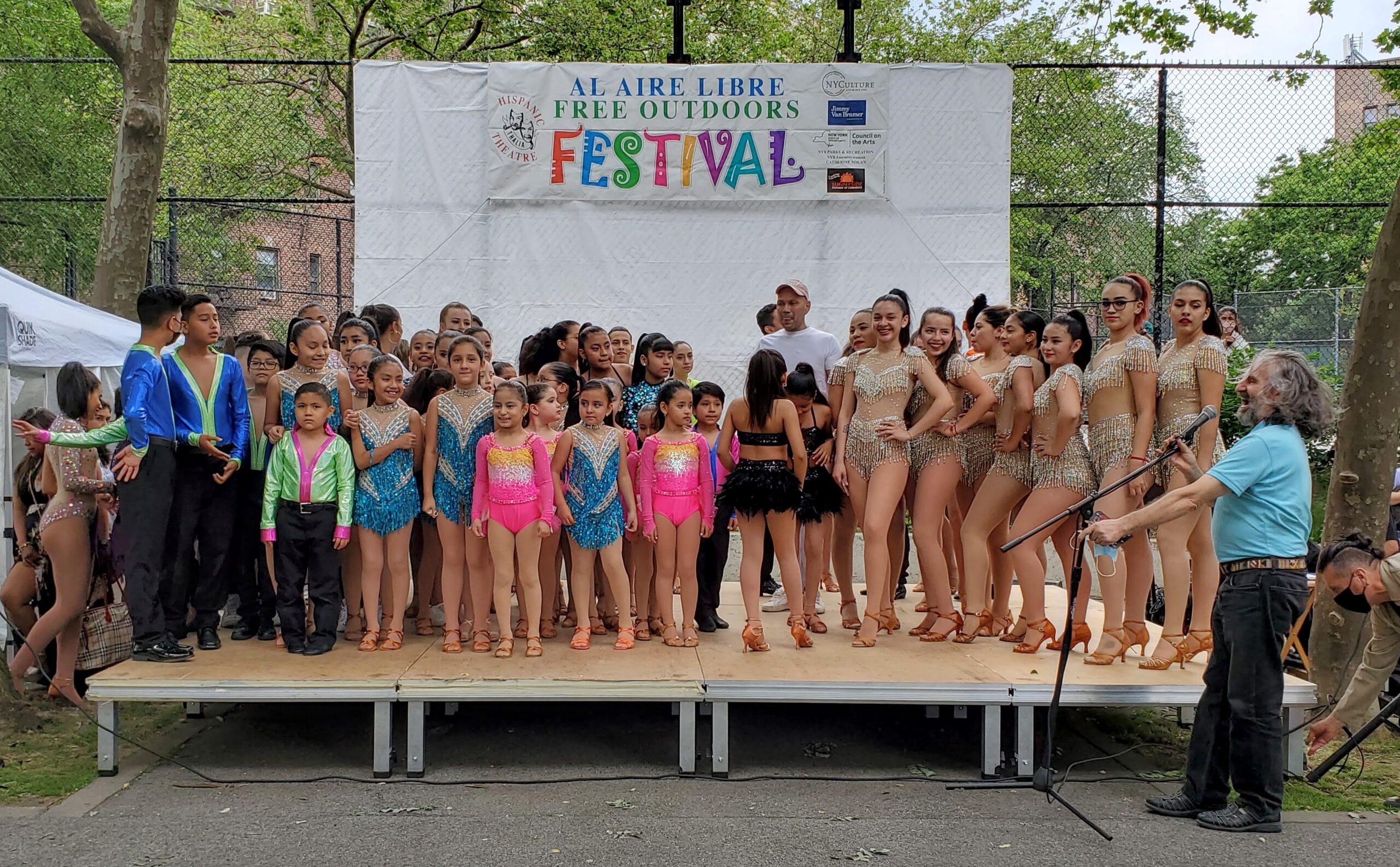 Slide
June 5:
Mestizo Arts Center with Colombian Folk.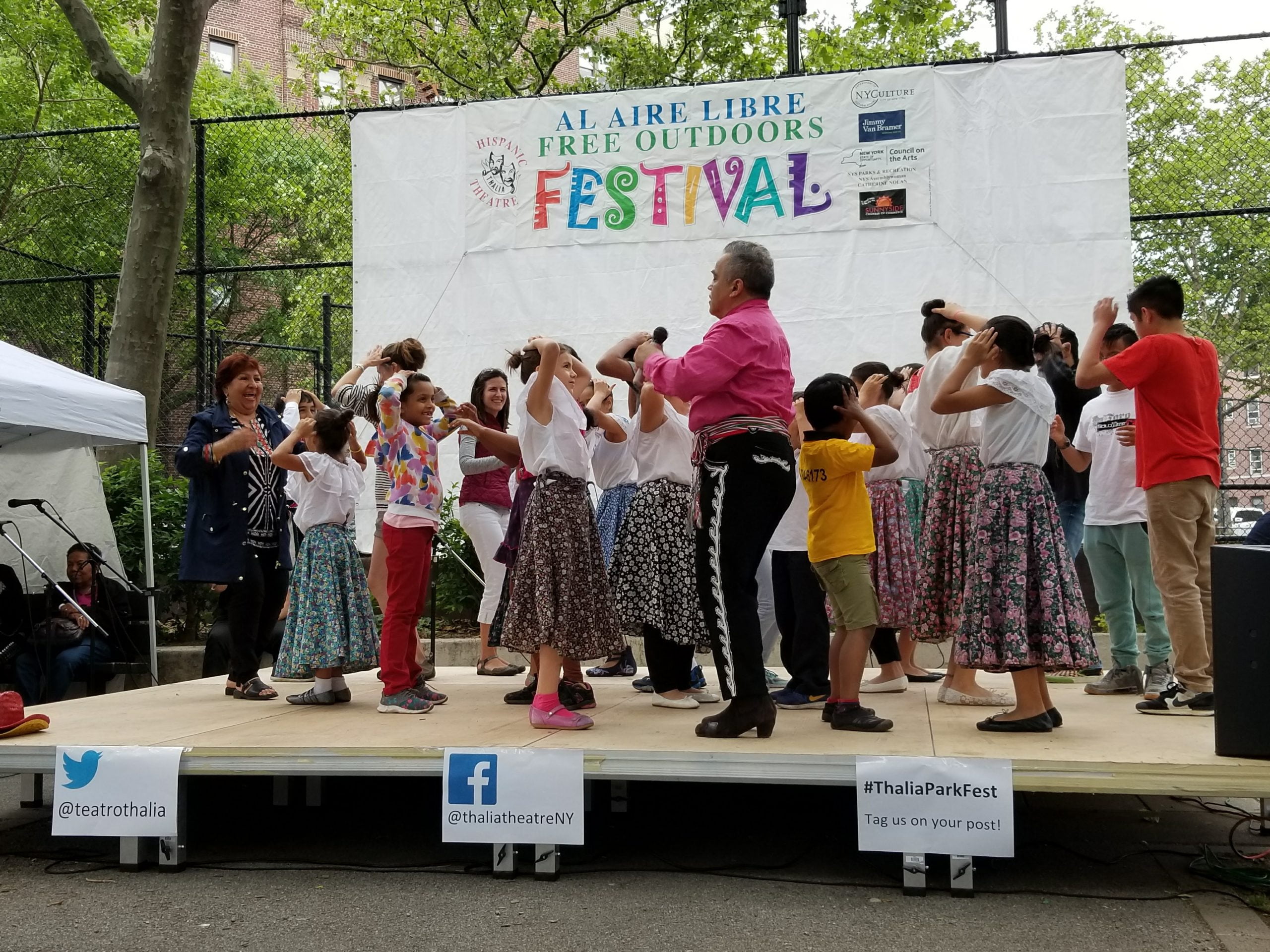 Slide
June 12:
MEXICAN Dance Show
presented by Yloy Ybarra's
Ballet Fiesta MEXICANA.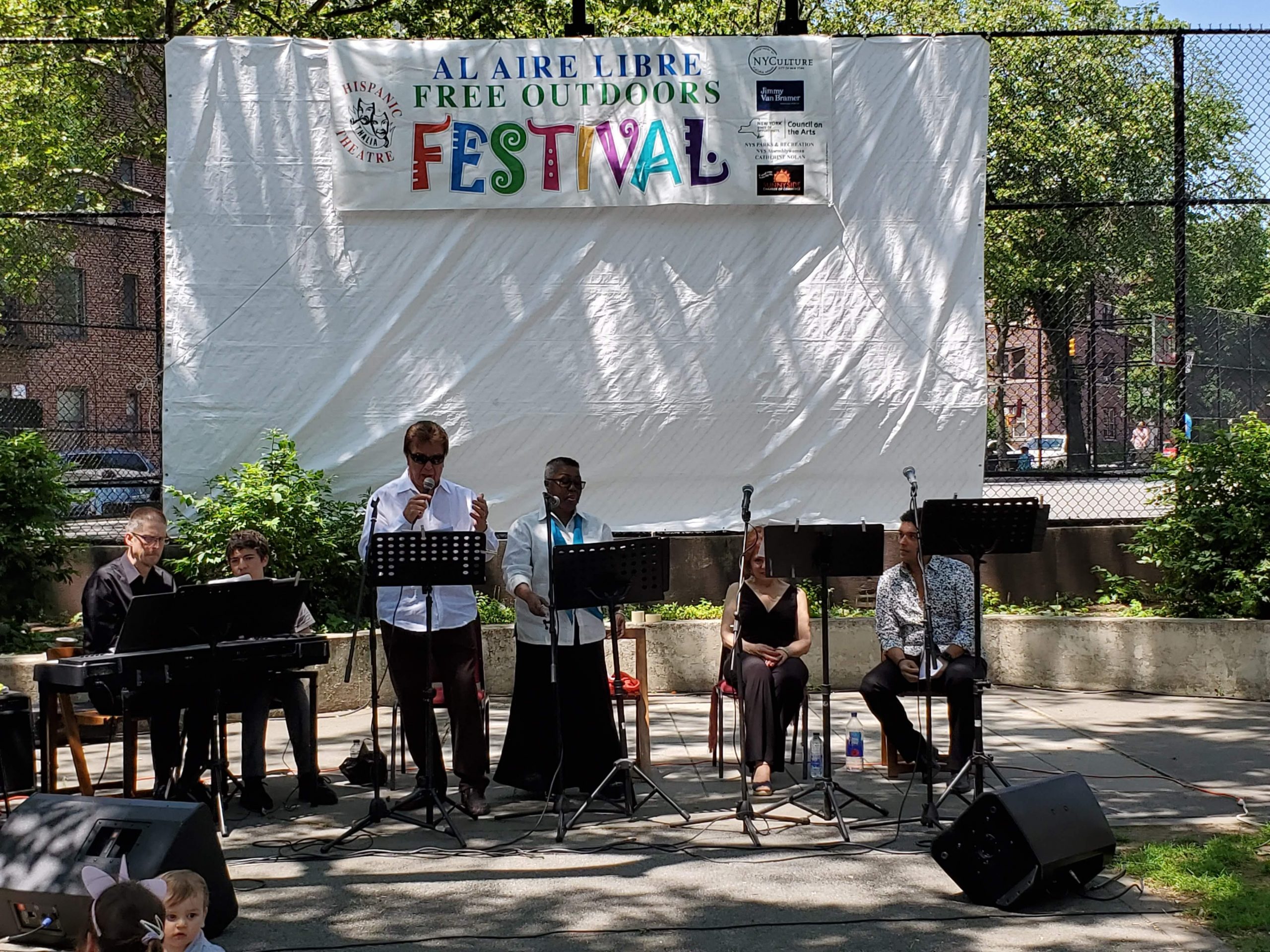 Slide
June 19:
ZARZUELA & LATINO ROMANTIC MUSIC
in Concert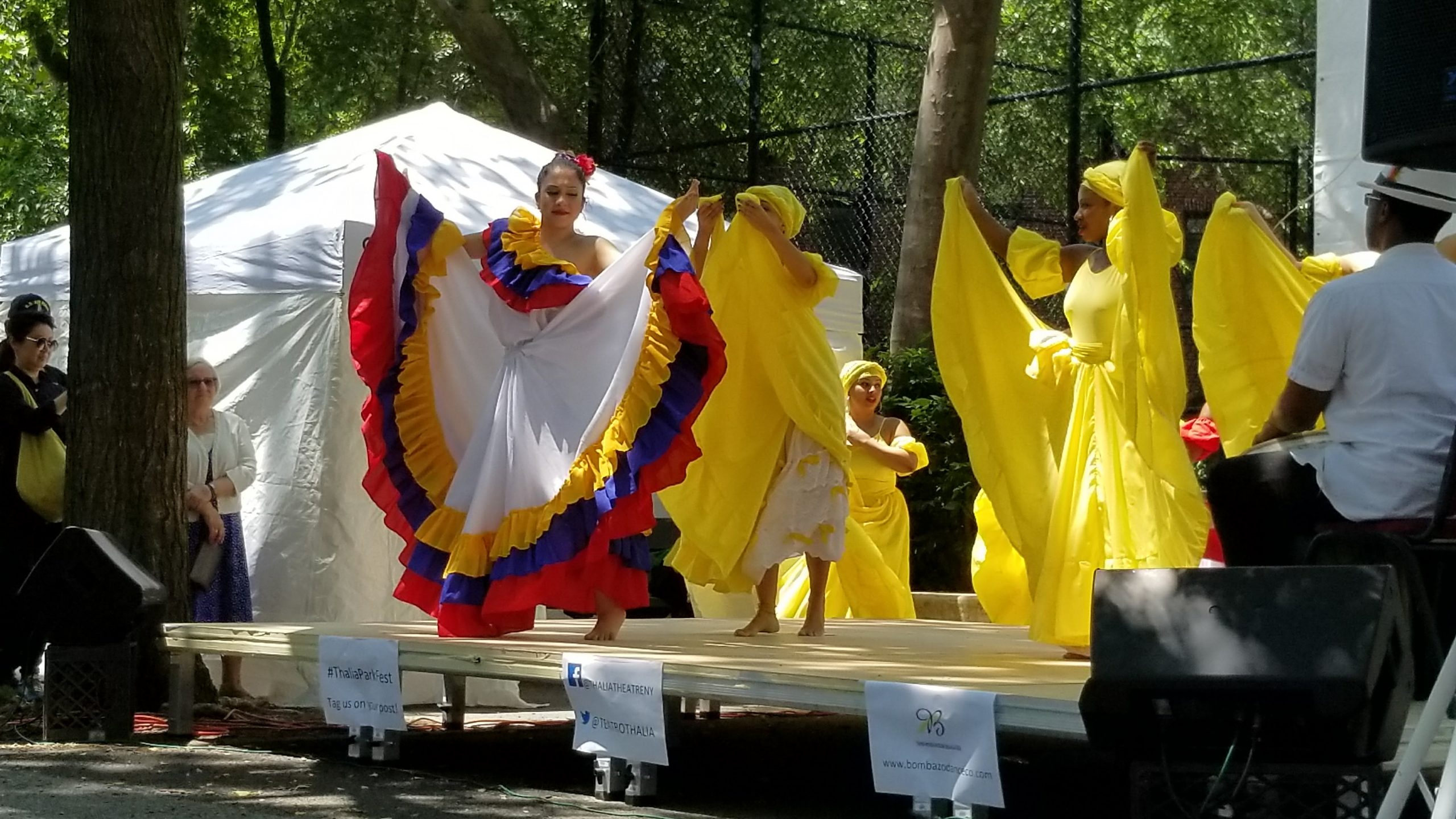 Slide
June 26:
COLOMBIAN SALSA DANCE SHOW
presented by CALI Salsa pa'l Mundo.
2023 Line Up
May 28:
SoliLuna, a family musical folktale
presented By Danisarte
June 4:
Flamenco Show
presented by Yloy Ybarra and
Danza España
with Special Guest Artists from Spain
LUCIA ESPIN & DANIEL ACEBES
June 11:
ZARZUELA & LATINO ROMANTIC MUSIC
Latino Romantic Songs and Spanish operettas
with RAFAEL LEBRON, ILYA MARTINEZ,
ANNA TONNA, ALONSO JORDAN LOPEZ and pianist JOHN ROOT

June 18:
"Character Español"
Castanets and Voice Concert
with Teresa Laiz & Marta Casas
Mayo 28:
SoliLuna , un musical para toda la familia
presented por Danisarte

Junio 4:
Flamenco Show
presentado por Yloy Ybarra y
Danza España
con los Artistas Invitados de España
LUCIA ESPIN y DANIEL ACEBES

Junio 11:
Potpourri de ZARZUELA Y BOLEROS
Canciones Latinoamericanas y Zarzuelas
con RAFAEL LEBRON, ILYA MARTINEZ,
ANNA TONNA, ALONSO JORDAN LOPEZ
y el pianista JOHN ROOT

June 18:
"Caracter Español"
Concierto de Castañuelas y Voz
con Teresa Laiz & Marta Casas