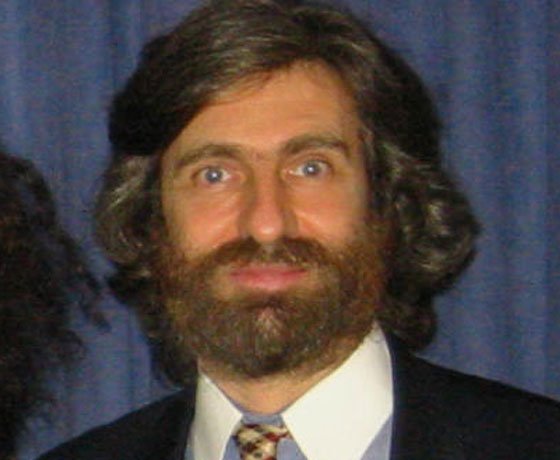 Angel (Director/Producer/Designer) is the Artistic/Executive Director of Thalia Spanish Theatre since 2000, and has been honored with the New York 2009 MAYOR'S AWARD FOR ARTS & CULTURE. He received the 2010 ACE Special Award for Artistic Achievement from the Association of Critics of Entertainment of New York, and the First Hispanic Leadership Award from New York City Councilmember James Van Bramer, Chairman of the Committee on Cultural Affairs, Libraries and International Intergroup Relations. In 34 years he has produced, designed and directed around 120 productions in Spain, the U.S., and France, which have met with international acclaim and have won him numerous awards, among them: the Silver Medal of the French Academie des Arts-Sciences-Lettres in Paris in 1987; the ACE (Association of Critics of Entertainment) Award for Best Director in 1989, 2000, 2002, 2007, 2008 and 2011 in New York; the HOLA (Hispanic Organization of Latin Actors) Award for Best Director & Producer in 2001, 2002, 2004, 2006, 2008, 2009, 2010 and 2011 in New York; and the Prince Ferdinand Award in Zaragoza in 1975. He was Artistic Director of the Teatro Real Español (the Royal Theater of Spain) from 1980 to 1985, and Artistic Director of IATI (International Art Theatre Institute) in New York from 1995 to 1999. He directed and designed his innovative Flamenco-inspired production of Bizet's Carmen for the prestigious Knoxville Opera at The Historic Tennessee Theatre in 2007, and in 2010 designed the set & lighting for Solorzano's Los Fantoches at the National Theatre of Guatemala, where he is a Guest Director/Designer since 2009.
At Thalia Spanish Theatre he produced & directed: the 2012 World Premiere of TANGO 5 senses/sentidos; in 2011 the world premieres of No Problemo Amigo, youTANGO?, and the co-production with Spain's The Cross Border Project of De Fuente Ovejuna a Ciudad Juarez which just received the ACE Award and the HOLA Award for Best Classical Production; in 2010 the world premiere of Borges & Piazzolla TANGO which received the ACE Award for Best Direction of a musical; in 2009 the world premieres of Puro TANGO and Amor Latino which received the HOLA Award for Best Musical Productions; in 2008 the world premiere of he TANGO & she MILONGA, which received the 2009 ACE Award for Best Musical Production, the bilingual world premiere of PICASSO FLAMENCOunt of Orgaz written by Pablo Picasso, which received the HOLA Award for Best Musical Production, and DON JUAN through the Centuries, which received three 2009 ACE Awards including Best Classical Director; in 2007 the American Premiere of Salom's The Ladies of Avignon which won two HOLA Awards and six ACE Awards including Best Director and Best Production, and the world premiere of The 4 TANGO Seasons; in 2006 the world premiere of Tango & Flamenco Fusion which received the HOLA Award as Best Musical Production; in 2005 the American premiere of Sirera's A Dangerous Theatre Game, and the world premiere of Maestro Jaurena's I Love TANGO/TE AMO TANGO, which was recorded live at Thalia and released on CD by Soundbrush Records, winning the 2007 LATIN GRAMMY for BEST TANGO ALBUM; in 2004 the world premiere of TANGOmania, and the American premiere of Salom's Almost a Goddess, which won four ACE Awards and four HOLA Awards including Best Director and Best Production; in 2003 the world premiere flamenco musical The 4 Little Girls written by Picasso, and the U.S. premiere of Ramos Perea's We Women Do It Better; in 2002 the American premiere of Carlos Fuentes' The One-Eyed Man is King, which won three HOLA Awards and two ACE Awards including Best Director and Best Production; and the world premiere of Life's Tango; in 2001 the American premiere of Jardiel Poncela's Brake 4 Hearts (And Put In Reverse) which won the ACE Award for Best Director and two HOLA Awards; and the world premiere of All that TANGO which won the ACE Award for Best Musical Production; and in 2000 the world premiere of Picasso's Guernica and Calderon's The Great Theatre of the World, which won four HOLA Awards and two ACE Awards, including Best Production and Best Director.

He has an M.F.A. in Directing with "Premio Extraordinario" [Summa cum Laude] from the School of Dramatic Arts in his native Zaragoza, Spain. In 1979 a grant from the U.S.-Spain Joint Committee for Cultural Affairs enabled him to research Broadway musicals in New York City, where he remained ever since. A member of the Society of Stage Directors & Choreographers, The Dramatists Guild, and the Spanish Society of Authors, Composers & Publishers (SGAE), he has lectured and taught at several universities including Harvard, New York University, Columbia University, City University of New York, and the Menendez Pelayo International University in Spain.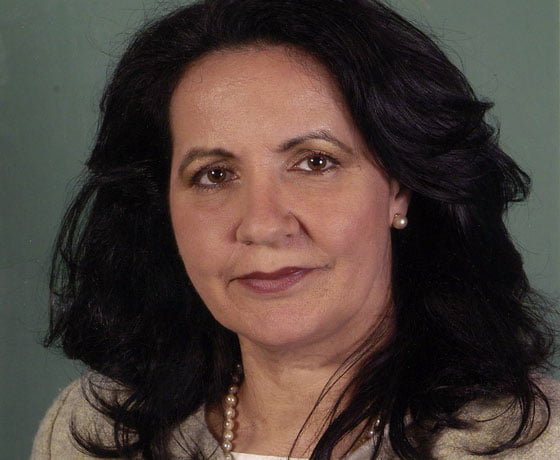 S(Managing Director) is an award-winning bilingual actress, born in Spain, who has performed in a number of productions at Thalia and conducts the theatre's Bilingual Theatre for Children and Youths Workshops. She joined Thalia's staff on a part-time basis in January 2000, keeping the books at the theatre and managing the Box Office since then. She also works at the Instituto Cervantes, the official cultural organization for the Spanish government in New York City, which gives her access to numerous helpful contacts for our theater. In addition to her many talents, she has extensive experience in nonprofit bulk mailings and list management and audience outreach and development.
W(Administrative Director) was born in Colombia and raised in Queens, New York. He has a B.A. in Liberal Arts with a minor in Linguistic Anthrophony from Hunter College, City University of New York. Mr. Lopera was an active participant in two major Linguistics conferences at his alma mater: Hunter College Undergraduate Conference, and Hunter College Linguistic Conference. He joined the staff of Thalia Spanish Theatre in 2014, and has since worked closely with the Support Centre and The Hispanic Federation in capacity and leadership building programs to prepare Latino non-profit leaders in fund-raising, financial management, program planning, and other key executive skills. At Thalia he works in grant proposals, ticket sales, marketing, press outreach and audience development. He is currently the program manager for the CUNY Cultural Corps Internship, a program which creates opportunities for CUNY students to work in the City's cultural sector. The program aims to be a strong student pipeline for successful alumni into New York City's arts and culture institutions. He helps interns discover and sharpen their professional skills at the theatre while entering their field. William also is a cultural activist who believes on building bridges between communities rather than walls.